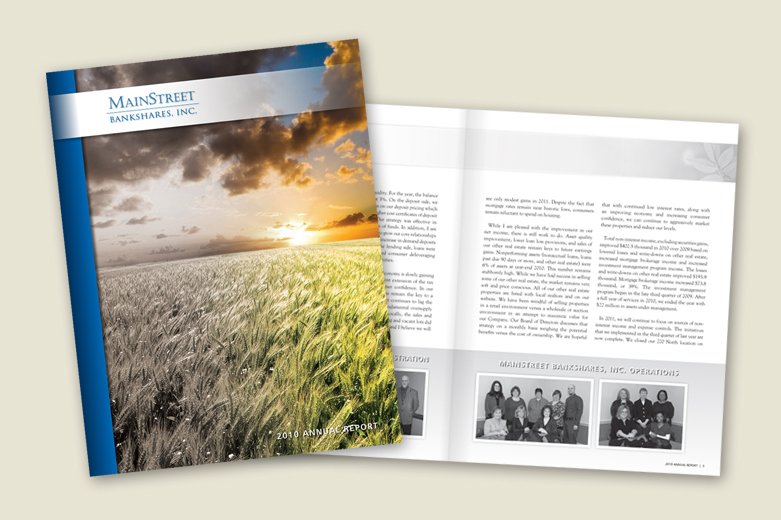 A 12-page annual report was designed to reflect the theme of "economic recovery" as it related to this banking company's local community. The grayscale to color transition on the cover helped convey the attitude of a new future with a brighter outlook.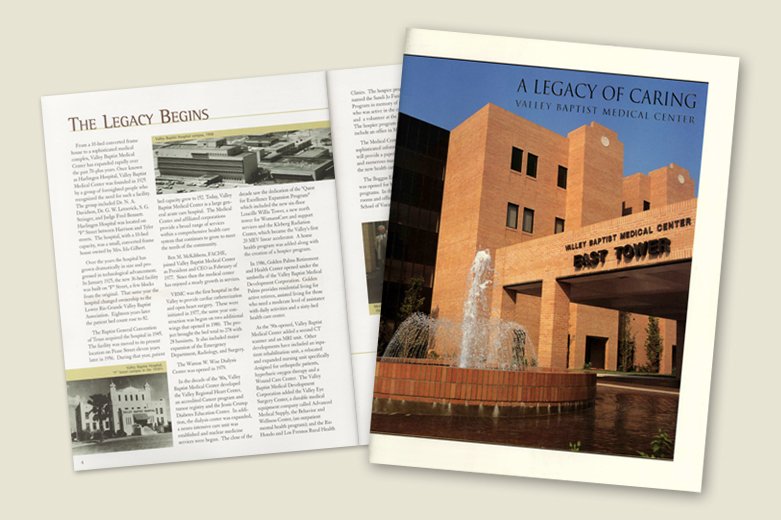 A regional hospital system highlighted their 75 years of service with this 32-page book. Final production included foil imprints on the cover and vellum fly sheets adjacent to both inside covers.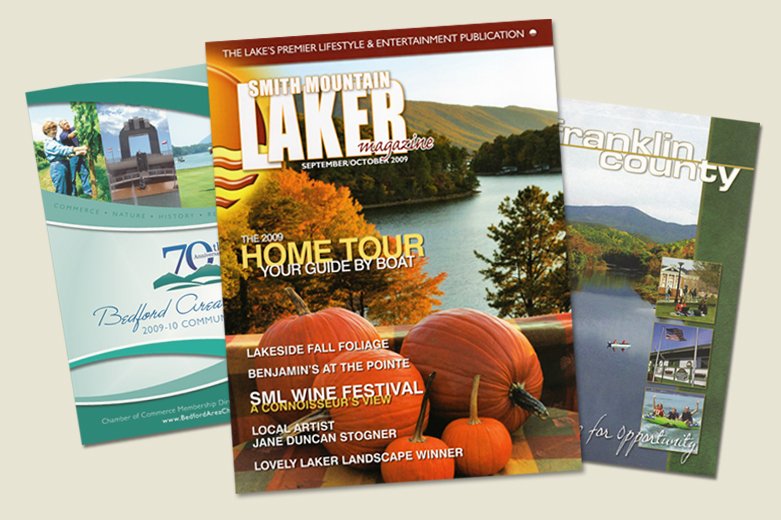 Layout production of several multiple page publications, including a 124-page bi-monthly magazine and two county guidebooks. Produced with Adobe InDesign, Illustrator and Photoshop.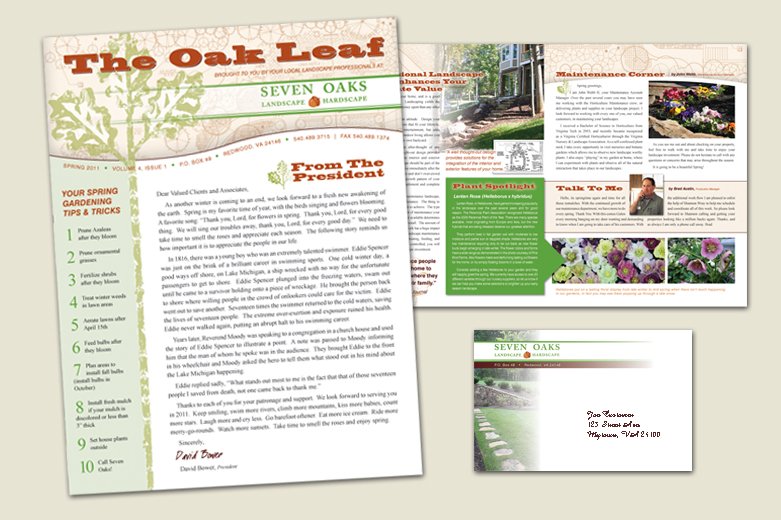 This quarterly newsletter for a local landscape company is designed as an 11 x 17 and folds down to a 8.5 x 5.5 self mailer.
| | |
| --- | --- |
| For | Various Clients |
| Type | Annual Reports, Newsletters, Magazine Layout |